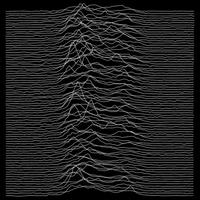 Pulsar CP1919
Free Get
Pulsar CP1919 Description
EIGHTY SUCCESSIVE PERIODS of the first pulsar observed, CP1919 (Cambridge pulsar at 19 hours 19 minutes right ascension), are stacked on top of one another using the average period of 1.33730 seconds in this computer-generated illustration produced at the Arecibo Radio Observatory in Puerto Rico. Although the leading edges of the radio pulses occur within a few thousandths of a second of the predicted times, the shape of the pulses is quite irregular. Some of this irregularity in radio reception is caused by the effects of transmission through the interstellar medium. The average pulse width is less than 50 thousandths of a second.

Help:

Actions

- Press the "T" icon to alternate between the plotting view and a text view. Press the black circle available on the text view to switch back to the plot view.

Using gestures

There are 2 gesture actions available; The gesture actions are:

- Tap (a quick press and release action with your finger) - Alternates the rendering between unplotted and plotted, besides starting and stopping along side the recorded Pulsar audio player.

- Pan right or left - Alternates between the plotting view and a text view that provides additional information regarding the CP1919 Pulsar.
Pulsar CP1919 1.0 Update
This update is signed with Apple's latest signing certificate. No new features are included.
More