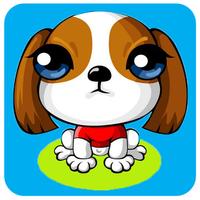 Puppy Patrol Jump vs Paw Blocker
Free Get
Puppy Patrol Jump vs Paw Blocker Description
Puppy Patrol Jump vs Paw Blocker is like a all puppy patrol jumper games and easy to play for little kids, you can touch all screen to puppy patrol JUMP! puppy has jump on the floor and then versus Paw Blocker!

Howto Play.
- Touch screen
- Puppy patrol JUMP!
- Many levels to try this game!!

Have Fun!!