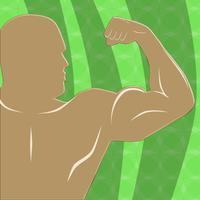 PushUp
Not Available
Removed
from the App Store
PushUp Description
Do you think that push-ups are a good but boring?! Well not any more!! This FUN app will change the way you think of push-ups and will get you addicted!

Simply place your iPhone on the floor, take the prone position above (so that the device is underneath your chest), hit START and do your workout!!!

PushUp uses the iPhone's PROXIMITY SENSOR to count your push-ups, so you don't have to bother pressing ANYTHING or counting them yourself.

Featuring:
---Two types of workout: "Number of Push-ups" goal OR "Time" goal
---Happy with your performance??!!! Share it with your friends through Facebook Connect!
---Compete with other "Push-Uppers" around the world and OWN the leaderboard!!
---This app is FREE for a limited time only, so hurry!!!!

PushUp was developed as part of the 48hour Programming Contest at the University of Michigan. Special thanks to Gopalkrishna Sharma, Savvas Georgiou, Brenna McNally and of course prof. Elliot Soloway.