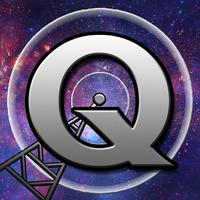 Q Code Master
$0.99
Screenshots for iPhone
More Screenshots for iPad
Q Code Master Description
We designed Q Code Master to be the world's most user friendly app for learning and looking up amateur radio Q Codes.

- Keeps track of which codes you have read.
- Lookup Q Codes with a dynamic keypad that changes its buttons as you type so that it's impossible to enter an invalid code.
- Fluid animation.
- Test your knowledge with 4 levels of exams.
- No internet connection required. Works wherever, whenever.

What are Q Codes?
Q Codes are a globally understood form of communication between amateur radio operators. Each code is made up of three letters always starting with the letter 'Q' (Example: QRL, QSO, QTA.) Using different combinations of letters, Q Codes allow radio operators to transmit commonly used phrases quickly and without language barriers. Knowing them all is a valuable asset to anyone interested in ham radio or emergency preparedness.

Another quality product from Lightman Cybernetics.
Think radical. Act rational.
Q Code Master 2.0.2 Update
Thanks for supporting the development of Q Code Master! Here's what's new..
-Customizable color schemes.
-Intuitive new letter animations.
-Simplified exam preview.
-Improved the way exam penalties are calculated.
-Fixed a bug where some letters would highlight incorrectly.
-Fixed a crashing issue when clicking on certain combinations of letters.
-Fixed an issue where certain letters would appear in the wrong place.
More