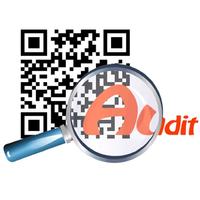 QR Audit
Free Get
QR Audit Description
Using QR Audit, you can complete stock taking, physical inventory count or asset audit in hours, rather than days or weeks - and get accurate, error-free results.

QR Audit allows you to do physical inventory count, stocktaking and asset audits by scanning QR code or barcode label on the assets or inventory items with a smartphone, or connected barcode scanner.
As items are scanned, results are sent to a secure cloud and are never misplaced or lost. Audit / stocktaking can be done concurrently by any number of employees
with different mobile devices, resulting in the fast task completion. There is no need any more to stop business operations for several days to do inventory count / stocktaking.

* Save money on buying expensive scanning hardware, such as barcode scanners or mobile computers. Your employees can use their own smartphones or tablets for scan based inventory count.
* QR Audit supports QR codes and regular UPC barcodes.
* Perform cycle counts, partial counts, individual locations counts or asset audits. Planned and Ad Hoc audits.
* If item is not on the inventory list, enter it on the spot using mobile device.
* QR Audit supports concurrent stock taking by any number of employees with different mobile devices. Divide warehouse or storage location into areas, perform stock taking and audits fast.
* Review your running count feed on the mobile device as you scan. Update if needed before submitting.
* Scanned data are saved on your mobile device: pause and resume at any time without loosing information.
* Scan without connection and upload to the cloud when connection is available.
* Sync results to your inventory or asset management system, identify missing assets or inventory.
* Review historic audit results, discrepancies, statistics.
QR Audit 2.6 Update
A better way to break out audit count by locations within the warehouse or plant
Added an option to tag a group of items in addition to individual items
More