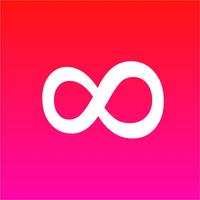 Quantify and Track
Free Get
Quantify and Track Description
Quantify is an app for iPhone and Apple Watch that helps you to learn more about yourself and to improve your life. The app tracks many aspects of your life from health & fitness to social engagement.

Encouraging good habits and creating new habits are the two main aspects of the app.

Based on the latest research in behavioral psychology the app will not only track but also encourage good behaviors and create routines that stick.
Tab your way to a better, more successful and most importantly happier life.

Quantify has been carefully developed over many years and the result is a very simple app. We have remove all clutter and made the app really easy to use.

With this release you can choose from a list of activities you want to monitor and the iPhone and Apple Watch app will help you to track your actions.

To develop habits we use an approach than continuously prompts you without getting annoying.

To get rid of bad habits you must develop good habits - that's the core principle behind the Quantify App.

Set it l, track it, and improve it.

We hope you like our first release and look forward to your feedback.
Quantify and Track 2.2 Update
Optimized for iPhone X and iOS 11.
Enjoy more space and a cleaner design.
We set out to make this the simplest Habit Tracker app.
More