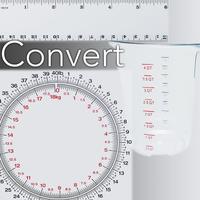 QuickConverter
Free Get
QuickConverter Description
Quick Converter is a great, fast program to convert between all standard Imperial and Metric measurements! Very simple to use and fast, this app requires no internet connection, is accurate, and works in a blink! Converts between: Fahrenheit and Centigrade; Inches, Feet, Yards, Miles and Millimeters, Centimeters, Meters and Kilometers; Ounces, Quarts, Gallons and Milliliters and Liters; Ounces, Pounds and Grams and Kilograms.
You determine which direction to convert items (Imperial to Metric, or Metric to Imperial).
Directions are self-explanatory and the interface is very quick and easy to use!