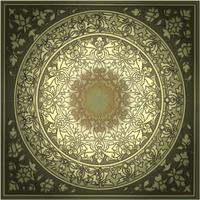 Qur'an and Hadeeth
Free Get
Qur'an and Hadeeth Description
Designed for in-car, hands-free listening to recitation and/or Urdu translation.

App includes:
- Arabic text of the Qur'an
- English transliteration
- English translations by Pickthall, Yousuf Ali, Shakir and Talal Itani
- Hadeeth collections of Bukhari, Muslim, Abu Dawood and Imam Malik
- Arabic recitation by Sheikh Sudais and Shraim
- Urdu translation

App supports full search capability.
Also included is a brief biography of Prophet Muhammad (pbuh) and his last sermon which is an insightful summary of what Islam is all about.

Set "Autoplay ON" for continuous recitation. Tap on "Recite" or "Next" buttons to start auto-scrolling.

Recitation options:
A: Arabic recitation only
A+U: Arabic recitation followed by Urdu translation
U+A: Urdu translation followed by Arabic recitation
U: Urdu translation only

Tap on "Resume" to continue from last-played verse.
Qur'an and Hadeeth 1.4 Update
Fixed bugs and display issues.
More