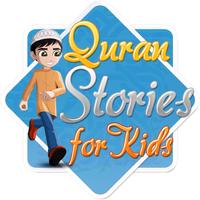 Quran Stories For Kids
Free Get
Screenshots for iPhone
More Screenshots for iPad
Quran Stories For Kids Description
Quran stories for kids : the largest Arab production of its kind to your child which provide a series of the amazing religious stories that received in the Holy Quran so that help in grown child's skills and develops the ability to imagine and comprehension ...

That's not all it is characteristic provider and audio storyboard and that will attract the attention of your child and make it do not get tired of listening and reading again and again as the unique acoustic influences make it live events all realistic stories ...

The application Characterized by the richness of its content and application diversity where the child navigates between the various stories of the Quran, it is the story of Ismail, peace be upon him, and the desert environment of the story then story of Soliman, peace be upon him with Hoopoe through the Saleh Camel, and Bani Israel' cow  which increases your child's perceptions of the various environments and animals and general information especially historical ones.

The application also contains many other valuable stories such as

1-The two sons of Adam
2-Story of the Owners of the Elephant
3-The Story of the Owner of the Cave
4-Story of Uzayr
5-The cow of the Israelites
6-Dawood and Jalot Story
7-Story of Prophet Ibrahim
8-Ismael Story
9-The Story of Moses and Pharaoh
10-Qaroon Story
11-Story of Prophet Soliman and the Ant
and more ...

All of this offer you hoping to enrich the Arabic content for itunes applications, particularly with regard to the young Muslims ...
Quran Stories For Kids 1.0 Update