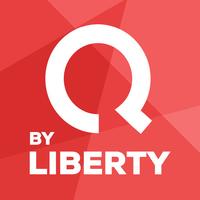 Qwant by Liberty
Not Available
Removed
from the App Store
Qwant by Liberty Description
Qwant by Liberty combines the leading private search engine with the leading private browser, both proudly made in Europe. It offers a great digital experience in a friendly and privacy-first environment:
- All your favourite online shops and services with one tap checkout everywhere
- Highly secure credentials store on device, not in the cloud
- Relevant results to your searches
- Nice, fast, efficient UI
- No tracking of your activity
With Qwant by Liberty, you find instantly whatever you want on the mobile web without ever being tracked:
- Websites
- Social networks
- Images
- Videos
- Music
All of this in a highly secure, convenient and privacy-first mobile browser.

- Super Secure - Be @ Liberty to be more secure with the patented SIM&PIN technology. All your credentials are encrypted in your device. Liberty follows a zero-knowledge protocol which ensures that no credentials can be accessed and they never stored outside your devices. Your credentials are yours and yours only.
- One Tap Power - Be @ Liberty to automate all repetitive online tasks, check out in seconds on e-commerce sites, feel free to forget your passwords, add the virtual Boulevard Haussmann vault and miss the crowds, all with the power of 'One Tap'. All your favourite sites, all the biggest sales and greatest brands, book a holiday, buy your groceries, all within the app.
- Liberty is Privacy - Be @ Liberty to conduct your online life without snooping, tracking or someone trying to digitally trade you. Liberty respects your privacy and will never track you through its browser.
- The SIM&PIN Technology allows a very smooth and secure 'One Tap' shopping experience to feel like you are in the greatest and biggest online Malls the world has ever seen.
More Information
Language:

English

French

German

Italian

Polish

Spanish

More