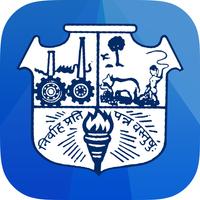 R. A. Podar College Of Commerce And Economics
Free Get
R. A. Podar College Of Commerce And Economics Description
R.A. Podar College of Commerce & Economics, Mumbai has had a long history, which commenced with the freedom struggle of India. The visionaries of that time realized that they should start an institution which would inculcate the indigenous values and have the thrust of social and cultural value system that are typical to the grand heritage of our country.

In August 1940, the trust known as 'Shikshana Prasaraka Mandali', Pune, made an application to the Bombay University for permission to start a Commerce College. The Industrialist and Philanthropist and a visionary, Seth Ramdeoji Anandilal Podar was deeply interested in the cause of education. He wished to build an institution in the memory of his brother Ramniranjan Anandialal Podar who had died at a young age. At the cost of Rs.1,50,000/- he constructed the building that houses the college today, and gifted it to the S.P. Mandali on the 7th of February 1941.

The institution first started the B. Com. Degree course in 1942 and the word Economics was added to the name of the College. It has now become 'Ramniranjan Anandilal Podar College of Commerce and Economics'. The College received permanent affiliation from the University of Mumbai on 17th August, 1950.

App features
- News
- Events
- Important Announcements
- Videos
- Photos
and more...
R. A. Podar College Of Commerce And Economics 1.1 Update