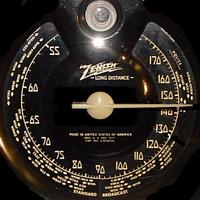 Radio Sim
Free Get
Radio Sim Description
Next time someone complains that 'there's nothing on TV' show them the 1930 Radio Simulator. During most of the 20th century Americans got news and entertainment from the radio. Contains hours of authentic radio programs, commercials, and music.

Great project for history classes. This simulation of home entertainment in the 20th century in dwellings with no TV is a great example of how information was distributed in the last century.

No pause button? No playlist? Not in 1930.