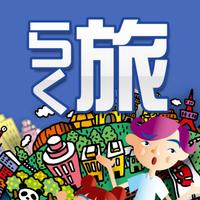 rakutabi French
$2.99
rakutabi French Description
Description:
Tongue-tied tourists?
Get "Rakutabi French" for your trip.
It's an travel phrase application
for Japanese speaker.

Features:

Easy-to-use on your trip:
You can find expressions and words whenever you need.
Just touch the icon.
It's ready for use in a minute.

Move comfortably:
You can flick and shake.
See light and smooth move.
It's user-friendly interface.

Useful travel-related phrase:
You can find exact expressions.
Zooms each phrase and point the screen to show it.
It supports landscape mode.

Shake to play voice files:
You can "speak" in French
by shaking or tapping the screen.
Try French pronunciation by reading Katakana.
*You can shake to play only phrase files.

Picture wordbook (with voice):
You can listen to the pronunciation of the word.
Tap the word to play it.
Enjoy scrolling and playing at the same time.

Bookmark function
You can bookmark the conversational expressions you may frequently use up to 50.

The content is developed for iPhone/iPod touch and
based on the book "Rakuraku Travel French (Revised Edition)"
published by Sanshusha Co., Ltd.
rakutabi French 2.0.0 Update
・We have adjusted this app to iOS8 and after.
・We added the bookmark function.
More