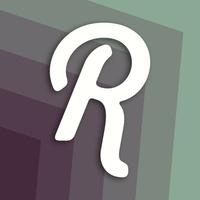 Ramps: Color Palette Companion
$1.99
Ramps: Color Palette Companion Description
Introducing Ramps, a color palette companion designed to work side-by-side with almost any art app, now with support for iPhone!

KEY FEATURES:

- An intuitive editor that features sliders so you can quickly and easily create ramps. If you need more precise numbers, simply tap on the number value in the editor, and enter in the number you want using your keyboard.
- Simply tap on each color in your ramp, and it will copy the hex code to your pasteboard. That way, you can just paste the code for that exact color into almost any drawing or art app. Universal Clipboard is also supported, so when you copy a color, you should be able to paste it into any art app on your Mac.
- Maybe copying and pasting each color isn't your thing. You can tap the share button, and import an image of your ramp directly into your drawing app.
- Full native iOS Split View multitasking on iPad, so you can have both your drawing/art app, and Ramps open at the same time to make transferring your palette even faster
- Hardware keyboard shortcuts

QUICK TIPS:

- Tap and hold on a saved palette to show a delete button on the top right corner of your palettes. Once you're done, tap somewhere else, and they'll go away so you don't accidentally delete one you want to keep.
- If you're in a multitasking view where you can only see either the color list, or the list of saved ramps, you can swipe left and right to switch between the two instead of tapping the button on the top left.

FUTURE UPDATE PLANS:

- Palette synchronization between all of your devices.
Ramps: Color Palette Companion 1.1.1 Update
Full iPhone support, including iPhone X!
More