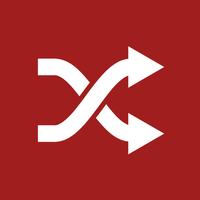 RandALL - not just a random number generator
Free Get
RandALL - not just a random number generator Description
RandAll is a simple and quick generator for anything and everything :)

Some of the art we've used was created by these guys:
● App icon image, reorder icon - by Dmitry Baranovskiy, Sydney, New South Wales
● Dice icon - by Milky - Digital innovation, Paris, France
● RPG dice icon - by Vincent BARSE, Quint-Fonsegrives, Midi-Pyrénées
● Direction screen circle - by Edi Budimilic, Croatia
● Card suits - Rasmus Thomas Larsen - rasmusthomas.com

Out customers love RandAll:
● Galeon Albin: "Great developer who listened to one my suggestions and applied it!!"
● e1law: "One of the few RNGs I've seen that has good support for rolling n, k-dice. Out of those that do, this is the best looking in both interface and icon. It's nice to have permutations of an n-set too"
● Cayman!: "All I wanted was a simple randomizing app and this was perfect."
RandALL - not just a random number generator 3.9 Update
● New Feature: CARDS
This feature was suggested through the app by Tony Sibert. Thank you Tony :)
- added an option to open our Facebook page
- improved options to contact us and suggest features
- added card suit images (made by Rasmus Thomas Larsen - rasmusthomas.com)
- put some jars over the bugs and safely escorted them out of the app
More