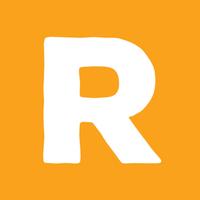 Raptor Reunification
Free Get
Raptor Reunification Description
Raptor is the nation's #1 developer of innovative, integrated school safety technologies. Across the United States, Raptor is trusted to protect over 18,000 K-12 schools. Our mission is to protect every child, every school, every day.
Raptor Reunification™ is a mobile emergency management application that combines best practices in emergency management with mobile technology to provide Emergency Managers with a comprehensive solution.

Mobile Technology.
Raptor's mobile app allows teachers to instantly access class rosters in order to account for their students and seamlessly broadcast the data to incident managers (patents pending).

Integrated SIS Student Roster Data.
The Raptor System provides automated student data imports from your existing SIS into a format that is optimized for mobile access.

Real-Time Incident Management.
Raptor's mobile app provides real-time reporting dashboards that allow incident managers the ability to track status and location of every individual.

Streamlined Reunification.
The process of Parent Reunification® is streamlined by providing mobile guardian validation, reunification processing, and student release tracking.

Mobile Access to Emergency Plans.
The Raptor System provides quick and easy access to your school's incident-specific actions plans, facility maps, and emergency operating procedures.

Detailed Incident Reporting.
Raptor's Emergency Management System provides detailed after-incident reporting that can easily be exported and used for improving your school's incident response methods or for compliance purposes.
Raptor Reunification 2.0.3 Update