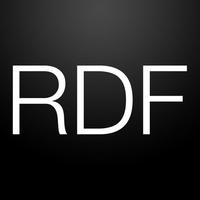 RDF Keyword Search
Free Get
Screenshots for iPhone
More Screenshots for iPad
RDF Keyword Search Description
RDF (Resource Description Framework) has been used as a standard for the representation of
web information. RDF can be modelled as a graph where vertices are entities and an edge is a
relationship between two entities. In recent years, the W3C Linking Open Data project and the
Linked Open Data 2 (LOD2) project have integrated data entries from many web sources, including
Wikipedia, forming very large domains such as DBpedia with a billion RDF triples. Keyword search
on such datasets is very useful for many web users. Typically a user searches by keywords. Given
a query with multiple keywords, one possible definition of an answer is a set of vertices in the RDF
graph that contains the keywords, where one vertex is the root, so that the total distance of other
vertices from the root is the smallest. User may specify a small integer k to ask for the top-k answers, meaning the top k vertex sets that minimize the total distance. There are other possible definitions for the answer sets, which also involve distance querying given two vertices.

This app answers RDF data querying, and the answers are computed depending on the computation of distances between vertices in the RDF graph.
RDF Keyword Search 1.0 Update