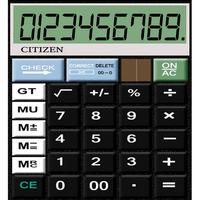 Real Citizen Calculator
Free Get
Real Citizen Calculator Description
# No.1 App that gives you the Real Experience of Calculator.

REAL CITIZEN CALCULATOR - Never like before.

REAL CITIZEN CALCULATOR gives the experience of daily used calculator in smartphone like never before.

REAL CITIZEN CALCULATOR has two modes, one for normal calculations and other for bussiness & education.

The only Pro Calculator app that gives you the bigger, clear, HD layout & handy keyboard with very high accuracy .

Also you can share the calculations to anyone in messages, whatsapp and other apps with REAL CITIZEN CALCULATOR very quickly.

This app has click sounds and vibrations for the real experience of calculator in your smartphone.



REAL CITIZEN CALCULATOR pro features :

-> Check button with all other views.
-> [MU](mark up) key.
-> Share calculation with ease.
-> Grand Total(GT) functionality.
-> Clear Everything(CE) and Correct-Delete button(Both in a single app).
-> [M+],[M-] & MRC for memory operations.
-> Large addition[+] and equal[=] buttons in mode-1 for fast and handy calculations.
-> Original Citizen Calculator look.
-> Faster & Accurate in Performance.
-> Unlimited steps check & memory.
-> Its fluid and Very responsive.



How to use hidden features :

-> Click on Solar-panel of REAL CITIZEN CALCULATOR for settings.
-> Click on manipulated value screen for copy or sharing calculation.
Real Citizen Calculator 1.3 Update
Minor amendments and Bug fixing.
More