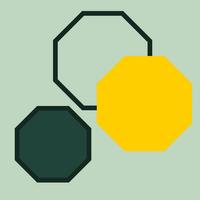 Recto Run
Free Get
Recto Run Description
Recto Run is a puzzle action game. Different rectangle puzzles are falling from above, which are divided into squares. Some of them are filled in and some of them are not. The goal of the player is to fill in the empty squares with yellow ones.

There is a minimum number of moves that the player can make in order to fill in and destroy the puzzles. The player gets points if he is able to accomplish the task within the given number of moves. If it is not possible, the player loses a heart. The player loses a heart also in cases when the falling puzzles reach the bottom.

The yellow rectangles are controlled by moving sideways the digital big rectangles with numbers on the bottom of the screen. The logic of moving the digital rectangles is following: if the number is even, then the rectangle is divided into two equal parts (example: 2 = 1 -> 1, 4 = 2 -> 2..), and when the number is odd, then the minority part is moving sideways, for example, (3 = 2 -> 1, 5 = 3 -> 2).

If you cannot find the best solution, you can use the bombs to destroy the figures.

At the moment, there are dozens unique puzzles in the game with varying levels of complexity. Each complexity level has its own graphics and design.