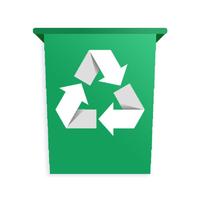 Recycle Can
Free Get
Recycle Can Description
In a nation where only 30% of household hazardous waste such as electronics, batteries, and paint is properly disposed of, Recycle Can is a novel application for locating approved recycling centers near you. With tens of thousands of locations around Canada for three common types of household hazardous waste, Recycle Can aims to make cleaner, safer communities across Canada.

WHY RECYCLE
In the technological age, many common electronics, batteries, and paint products contain toxic materials such as lead, mercury, and most commonly toxic fumes. These can get released into the environment when improperly disposed of such as in traditional landfills. Furthermore, recycling electronics helps recover minute quantities of rare metals such as gold and platinum used in modern computer circuitry.

QUICK AND SIMPLE
Recycle Can shows you where to recycle all sorts of electronics and paint products (Canada Only). With multiple nearby locations visually mapped out, you can zoom in to get a more detailed view, or zoom out to see more locations. Tap a location to get further information such as phone numbers, postal code, and directions to there from your current location.

Please enable location services when using this app

AD FREE
Recycle Can is part of a non-profit organization dedicated to helping consumers recycle potentially harmful materials.
Recycle Can 1.0.2 Update
All the navigation is now officially in-app.
*No longer goes to the Apple Maps app for navigation
*Custom distance, route information, and route direction displayed visually in-app
*Added supporting navigation buttons and functionality
*Cleaned up small parts of the aesthetic
More