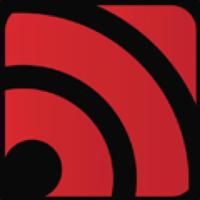 RedSwipe
Free Get
RedSwipe Description
RedSwipe is an innovative system for consumers to receive loyalty rewards, coupons and deals from their favorite businesses, without giving them any personal information. That's right! No Name, No Phone number, No Address, No email

Redefining Customer Rewards

RedSwipe is a cloud based Customer Experience technology company that has developed an innovative solution to deliver to consumers the rewards and deals they deserve while protecting their privacy and stopping the SPAM madness.

All your rewards and offers in a private cloud account

Customers do not have to share any information whatsoever with the businesses. The system receives, stores and manages all your rewards and deals in a cloud account. Redeem your rewards whether you have a smart phone or not. No more expired or left behind coupons when you need them. Finally a system to reduce SPAM or unwanted deals emails while protecting your privacy.
RedSwipe 10.0 Update
VERSION INCLUDES RECORD YOUR VISITS, GET YOUR REWARDS DEALS AND LOYALTY WITH OUR UNIQUE IDENTIFICATION NUMBER THROUGH QR CODE. GENERAL BUG FIXES AND PERFORMANCE IMPROVEMENTS.
More