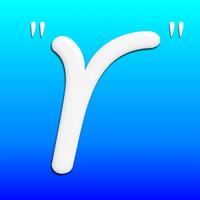 Reflektere - Quotes for Inspiration and Reflection
Free Get
Reflektere - Quotes for Inspiration and Reflection Description
This app was created to brighten your day at spontaneous and unexpected moments.
Get Inspired! On your schedule or by locations you choose.
This is not your ordinary inspirational quote app. Reflektere is designed to get you out of a rut with thoughtful quotes when you least expect it. Set a time or place to receive quotes, close the app and prepare to smile.
Receive inspirational quotes when you arrive at work! Get a quote when you get home! Be surprised by a random quote when you enter a location of your choice. It's as easy as dropping a pin on a map that personalizes your experience. When you enter the area, an inspirational message is shown on your phone whether the app is running or not. View it or save it for later.

Discover inspiration with insightful quotes to brighten your day, to make you think... to reflect on your life!

The quotes remind you to stop and reflect on all the good things in life and help you to appreciate what life is really about.

You can also set messages to be sent to you at specific times. Set times during the day, once a week, or randomly to supercharge your attitude.

Think about what you think about.
Reflektere - Quotes for Inspiration and Reflection 3.2 Update