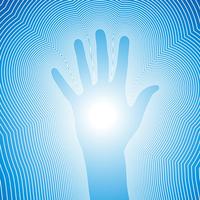 Reiki Time
Free Get
Reiki Time Description
Reiki Time is a flexible timer designed for Reiki practitioners. It will be most helpful for beginners as it comes with a schedule of standard hand positions, ready to use. However, the app will also be useful for Reiki Masters, as it can gently remind them of the main stages of treatment.

Reiki Time is fully configurable. You can add, delete, or reorder as many schedule items as necessary for your style of Reiki. You can change labels, intervals, choose one of a few different sounds to notify you of the end of an interval, or you can also use for that purpose device vibration, with or without sound. Beginners might appreciate the app's ability to pronounce aloud the labels of the schedule items; this feature can be enabled or disabled very easily. All the mentioned features are available in the basic free version of the app.

Those who'll decide to upgrade to the Premium Version, will get a collection of various sounds to use with the timer, including the sounds of nature. Also, the Premium Version offers a possibility to save different versions of schedule, to be used for different purposes, and you'll be able to easily load any of the saved schedules when necessary.

You will find more information on how to use the app on the web page http://reikitime.co.uk/ios/. You can also contact the developer from that web site.