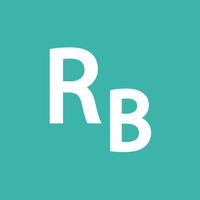 RemoteBuster
Free Get
Screenshots for iPhone
More Screenshots for iPad
RemoteBuster Description
RemoteBuster is a universal Remote controller that can reliably replace any infrared remote controller. RemoteBuster is a unique and reliable solution thanks to its powerful algorism that easily allows users to decode any infrared Remote controller. RemoteBuster has no database of pre-stored Remote controller files instead it introduce a smart algorithm that can reliably decode infrared signal for any remote controller fast and easily. The product's algorism has its own smart protocol which scans the full data as it is regardless the used communication protocol or carrier frequency as long as it's within 10KHz – 100KHz which is significantly wide and by applying a real time analysis to determine all information related to the data like the used frequency, the used logical representation of the data, iteration and upfront & rear pulses. After this analysis completes -which takes place in real time during the signal is being received in the time that a user presses a button on any Remote- the data now is so huge for each single button so the algorism compress this data in a unique format and when a user presses the same created virtual button on the APP the hardware decompress this data and sends it again in a very fast and smooth performance exactly the same way it received it first time. So basically RemoteBuster is a solution not just only for commercial Remote controls but it's also can work and replace any device that uses infrared communication technology.

The product has other features like the friendly home automation events that allow users to set event lists which control devices around him automatically the time he wants.

The product is battery-free, the IOS version of RemoteBuster needs external power bank which is normally available with users and the communication between phone and the device is through low power Bluetooth (Smart BLE). The other platform version of RemoteBuster depends on phones' USB OTG as the main power source and the communication between the phone the device is through USB.
RemoteBuster 0.0.3 Update