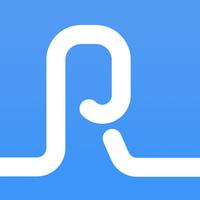 Rep Up for Watch
Free Get
Rep Up for Watch Description
Rep Up is an assistant for your gym workouts. It helps you focus on the movement that you are performing, and the muscles that you are trying to engage. It helps you create that mind muscle connection by removing the need to count your reps.

It's simple and easy to use. Set your goal rep and start your workout, it taps you when It's time to stop. Alternatively, you can set it to tap you every five reps so you don't need to interact with your device at all till your workout is done. It detects when you've stopped and automatically resets the rep count. Since it's designed to tap you can use it in the gym even when there's loud music.

It counts any exercise with prominent hand movements such as squats, deadlifts, rows, shoulder press, bench press, etc. and even most movements where your hand is stationary, like push-ups, pull-ups, leg raises etc.

Rep Up is designed for Apple Watch, taking advantage of features like Workout Tracking, Taptic Engine and a powerful processor allowed us to build a truly meaningful experience. You can use Rep Up with iPhone as well but you'll need an armband.

Main Features
⋅ Designed for Apple Watch.
⋅ Fifteen free workouts on watch and phone.
⋅ Automatically taps you when you reach your goal rep.
⋅ Detects when you've stopped and auto resets.
⋅ Tap every five reps setting (no user interaction required).
⋅ Fully Usable in gyms with loud music.
⋅ Workout Tracking for watch and integration with the Health App.
⋅ Works with iPhone (Armband required).

Note the watch app requires Apple Watch Series 1 or higher and watchOS 5 or later.
Rep Up for Watch 1.3.8 Update