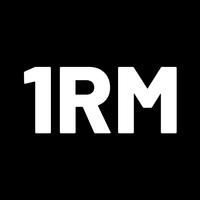 1RM Calculator - One Rep Max
Free Get
Screenshots for iPhone
More Screenshots for iPad
1RM Calculator - One Rep Max Description
1RM Calculator is a tool to help you determine your 1-rep max! Because of the nature and stress of attempting a 1-rep max, this utility allows you to enter in a weight you successfully lifted at the number of reps you performed in order to see what your estimated 1-rep max is.

This not only helps give you an idea of the weight to attempt when actually performing a 1-rep max but also to gauge your strength and compare different rep schemes performed at different reps. If one week you were able to bench press 190 lbs at 6 reps and the next week you did 200 for 5, this app gives you a way to compare the two as best as possible (190 lbs @ 6 reps gives a 1-rep max estimate of 223 lbs vs. 200 lbs @ 5 reps gives a 1-rep max estimate of 227 lbs)

**** PRO VERSION FEATURES ****
Upgrade to the Pro version to get all the settings and features!
- Ad free experience
- Save your lifts and track your history and progress
- Historical chart and list views, categorized by exercise
- More formulas in order to best estimate your maximums
- Multiple rep maxes (up to 10)
- Ability to switch between lbs and kgs
- Percentage view that shows anywhere from 50% to 125% of your 1-rep max

1RM Calculator is only intended to give estimates based on the data you enter. Since these are calculated values they may vary with actual measured values. Always ensure you have a spotter, and work your way up to your limit with more than adequate warmup to prevent injuries.
1RM Calculator - One Rep Max 4.5 Update
- Ability to export your data in a CSV file (PRO)
- Minor UI enhancements
More