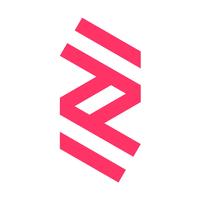 Researcher: Academic Journals
Free Get
Researcher: Academic Journals Description
RESEARCHER: TRANSFORMING THE WAY YOU DISCOVER ACADEMIC PAPERS

We are on a mission to help you become the best scientist you can be. The Researcher team is striving to make it easy and efficient for you to find and read new papers that are vital to your research and teaching.

AN APP DESIGNED BY ACADEMICS, FOR ACADEMICS
Create a personalised feed in two minutes. Choose from over 15,000 academic journals covering ten research areas then let Researcher deliver you papers tailored to your interests each day.

RESEARCHER IS ALWAYS UP TO DATE. We add thousands of papers each week as soon as they are available from publishers.

RESEARCHER IS COMPREHENSIVE. We have more than 15,000 academic journals with high impact factor and constantly expand our coverage.

RESEARCHER SIMPLIFIES THE DISCOVERY PROCESS. We understand the pain points related to keeping on top of an overwhelming amount of published work. That's why we created filters, notifications and bookmark libraries.

RESEARCHER IS CONSTANTLY GROWING AND EVOLVING. Over 1 million researchers are part of a burgeoning community representing over 180 countries with more joining each day. Every week we release new content and improvements to our app.

RESEARCHER IS FREE. Create an account that syncs with the web and start browsing papers whenever and wherever you are.


FIND AND READ THE LATEST ACADEMIC PAPERS MORE EFFICIENTLY
Choose your favourite journals from a list of thousands of titles. When new papers are published they will be immediately delivered to the feed you curated.

ADD FOCUS TO YOUR CURATED FEED BY APPLYING KEYWORD(S) OR AUTHOR NAMES
Filter your feed by applying specific keywords or author names to easily find the papers relevant to your research. This saves you from setting up alerts, complicated RSS readers and manually browsing multiple journal websites.

BOOKMARK PAPERS TO READ LATER ANYWHERE
Bookmark papers to read later on mobile or desktop. If you've saved dozens of papers, you can quickly find them by searching for the author, journal name or paper title. Prefer to read on your desktop? Go to www.researcher-app.com and your settings will be synced.

BE MORE ORGANISED BY SYNCING PAPERS WITH YOUR REFERENCE MANAGER
Connect your Mendeley or Zotero account and you can see your bookmarked papers in a folder in the library of your chosen reference manager. (We are adding EndNote, RefWorks and other reference managers soon).

TURN ON NOTIFICATIONS TAILORED TO YOUR CONTENT PREFERENCES
Want to know when journals critical to your work have published new papers? How about the top paper you shouldn't miss based on your interests? Simply turn on notifications in the settings.

BROWSE TRENDING PAPERS
Are you a Chemist that enjoys reading the odd Political Science paper in your spare time? Browsing the trending papers zone allows you to see which publications are getting traction in all 10 research areas and 200+ subjects covered by Researcher.

CONSUME OPEN ACCESS CONTENT WITH EASE
Our integration with Unpaywall provides you with a simple way to read legally published open access content. Simply look for the open padlock icon on papers and you will have the opportunity to link to the full copy or download the PDF (if available).

SHARE PAPERS WITH YOUR COLLEAGUES
Regularly receive papers from friends and colleagues via email, Twitter and various other mediums? Streamline your communication with individuals or groups by sharing important content without leaving the app.
______________________________________

Disclaimer: Researcher aggregates the abstracts of recently published academic papers. The content includes a combination of open access papers, pre-prints and copyright protected articles behind a paywall. In order to access paid content, users must have valid institutional credentials or provide payment to the publisher.

Please email us on info@researcher-app.com or leave a review to give us your feedback!
Researcher: Academic Journals 12.14.6 Update
Looking for something? Check out our revamped search feature - you can now sort your search results by date or relevance, or search specifically for an author.
More