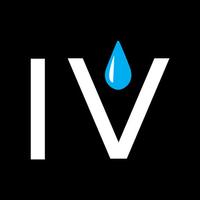 Reset IV
Not Available
Removed
from the App Store
Reset IV Description
Reset IV brings all your IV hydration and nutrition needs to you- wherever you are, 24/7! Hangover cures, Migraine relief, Jet Lag recovery, Food poisoning relief, and more- now at your fingertips!

Track your nurse!!! With the Reset IV app you are now able to track your nurse as she travels to you! Now you can truly know how long until you will feel better.

With the fastest response time in the industry, powerful nutrients and medications, and NO hidden fees for travel or after hours, Reset IV is your go-to VIP IV hydration company!

How it works:

1) Choose your package, how many people with you ordering service, and the location and time for your service. Choose ASAP to have a nurse at your door in under 2 hours (typically much less).
2) Checkout and Pay
3) Enter patient details for each person receiving treatment
4) You will receive a call from a Physician or Nurse Practitioner who will perform a quick Telemedicine assessment (usually 90 seconds or less) to make sure you are getting the perfect package for your needs.
5) Sit back, relax, and track your nurse as you wait for your recovery to make its way to you. Start feeling better within minutes of beginning your treatment!

Any suggestions? Issues with the app? Compliments :-)? Please contact us and let us know before leaving a review. We love to hear and learn from our favorite advisers- YOU!
Reset IV 1.01 Update
Bug Fixes & Performance Improvements.
More