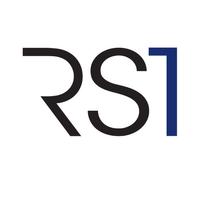 Response Security 1
Free Get
Response Security 1 Description
Response Security 1 are a security installation specialists
installing an array of systems including Burglar Alarms, CCTV Systems and
Access Control. From home-owners looking to protect personal possessions to
businesses - large or small - wanting to stop thieves or damage, we have you
covered.
We pride ourselves on using the latest technology to ensure
that your level of security is the best it can possibly be; ranging from Visual
Verification alarm systems to High Definition CCTV systems.
We also offer monitoring service from our independent alarm
receiving centre with a dedicated team working 24 hours a day, 365 days a year.
It doesn't matter if it's an alarm we have installed or we are taking over from
another company, if we can monitor it, we will.
For more information feel free to visit our website or call
us on 0800 622 6542.
This App has Push Notification enabled which allows you to view App messages sent directly from the business straight to your lock screen; Push Notification feature must be enabled for this to work. App contains Integrated Facebook/Twitter feeds.

App contains a Geo-Fencing feature which requires location from the App for it to work.
Response Security 1 3.5 Update