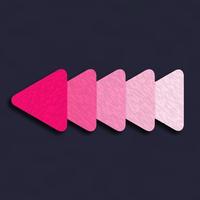 Reverse Video Editor Pro-Rewind,Cutter & Add Music
$1.99
Reverse Video Editor Pro-Rewind,Cutter & Add Music Description
Play your videos backward with Reverse Video Editor Pro!
Load it, reverse it, play it.

The quickest and easiest way to reverse your videos.
Choose the playback speed and rewind the action with the Instant Replay Mode.
Reverse a section, slow it down and watch at half speed.
Share with your friends.