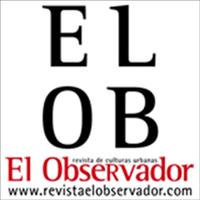 Revista El Observador
Free Get
Revista El Observador Description
EL OBSERVADOR revista, impresa en Málaga desde 1987, envía boletines de noticias de cinco días a la semana. Sus contenidos son cucharadas nunca antes vistos en otros medios locales, y su servicio ahora llega a tu teléfono. Puede descargar la nueva app de EL OBSERVADOR para recibir la política o la sociedad noticias y algunos temas ambientales. Sus características lo hacen un soporte contenido informativo único en el área de noticias. Su amplitud y su inmediatez la revista se consolida como una referencia en medios locales, capaces de hacer coberturas en tiempo real. Con la nueva aplicación, puede compartir EL OBSERVADOR con sus amigos y leer las primicias cinco días a la semana.

EL OBSERVADOR magazine, printed in Málaga since 1987, sends newsletters five days a week. Its contents are scoops never seen before in the other local media, and its service arrives now to your phone. You can download the new EL OBSERVADOR app to receive all the politics or society news, and some environmental themes.
Its features make EL OBSERVADOR a unique informative content support in news area. Its amplitude and its immediacy consolidates the magazine as one reference in local media, able to make real-time coverages.

With the new app, you can share EL OBSERVADOR contents with your friends and read all the scoops five days a week.
Revista El Observador 1.0 Update