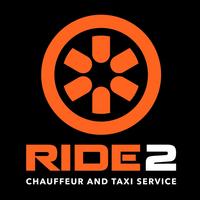 RIDE2
Free Get
RIDE2 Description
RIDE2 Chauffeur and Taxi service aplikacija nudi vam jednostavan pregled, rezervaciju, plaćanje i dodatne provjere svih vaših vožnji.

- Izbjegnite čekanje i traženje TAXI vozila i rezervirajte svoju vožnju unaprijed jednostavnim odabirom adrese polazišta te odredišta.
- Ukoliko slijećete na zračnu luku, unesite i broj leta prema kojem će Vas vozač dočekati.
- Želite luksuzno vozilo ili vas ima više? Provjerite i izaberite kategoriju vozila koja vam odgovara.
- Potvrdu rezervacije dobivate i e-mailom.
- Izražene cijene uključuju poreze, a cestarine, mostarine i tunelarine se dodatno naplaćuju.

Where to? RIDE2!
Kontaktirajte nas na info broj telefona 1616 ili mailom na info@ride2.com.
RIDE2 2.0.0. Update
New and improved app with modern user interface.
• Possibility of choosing vehicle type
• Order or reserve your RIDE2 at any time of the day at the touch of a finger
• Abillity to deposit multiple credit cards of the same type (Amex, Diners, Mastercard or Visa)
• More simplier, faster and precize way to choose start point and the destination
More