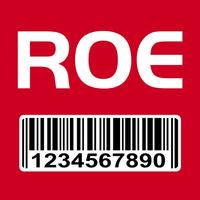 ROE SN
Free Get
ROE SN Description
ROE Visual introduced SN inquiry technique, and set up corresponding SN for each product and even each LED light bar. You can search on ROE Visual website by means of SN to verify authenticity and use SN to find out detailed parameters for corresponding spares number, production date, order number, system type equipped and LED light of product. When maintaining products, you can easily find out the configuration information needed for product to conduct maintenance and repair.

Convenience for customers from SN inquiry:
1. When receiving products of ROE Visual, customers can enter ROE Visual website by means of SN to verify authenticity, production date and maintenance date of products.
2. After repairing multi-chip light bar close to Tile, customers only need to install in the right position according to SN without concerning the incorrect position of light bar installed which will cause the configuration files to be readjusted while playing display.
3. In case of the light bar or display body broken, customers can provide corresponding SN to ROE Visual to purchase new light bar for replacement with the same configuration (including LED light type, system used and configuration parameter etc.) without concerning different batch products which lead to different color of display.