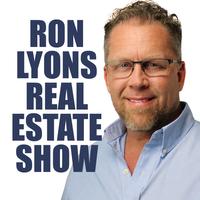 RonLyons.com
Free Get
Screenshots for iPhone
More Screenshots for iPad
RonLyons.com Description
What do you get when you take a former hard nosed cop and give him the skills of a super smart, cutting edge real estate expert? You get Ron Lyons, the voice of the infamous Ron Lyons Real Estate Radio Show. Based in Dallas, Texas, Ron Lyons brings his "pull no punches, tell it like it is" personality to the Texas real estate market.

By using his app, you can get Ron Lyons quick wit, spicy attitude and extensive real estate knowledge in the form of videos and podcasts that are made for the average person who are not real estate agents. Get ready, because when you use the Ron Lyons Real Estate Show App, you are going to laugh a lot but you are going to learn even more!

What people are saying:

"This may be the best way to be entertained and learn all about Texas real estate at the same time."

"Ron speaks to me like he's my best friend, teaching me, making me laugh and making me think on deeper levels. His perspectives usually cross over into other aspects of life as well. He may be talking about a strong mindset when dealing with real estate, but he's really teaching me to develop a strong mindset for all of life."

Whether you are selling, buying, investing or just love real estate, The Ron Lyons Real Estate Show App will bring you quickly to the forefront of modern real estate and get you thinking like a pro in no time. Ron's unique way of communicating will build your confidence and help you aggressively pursue your real estate dreams.

Typical topics include:
-listing homes in a way to sell faster
-how to avoid critical mistakes in real estate
-getting your offer accepted over the rest
-negotiating real estate deals like a cop
-knowing the best time to sell
-home buying is more than bricks and mortar
-real estate market sales trends
-Texas real estate trends
-investing in real estate for serious gain
-Dallas, Texas real estate news
-how to find the best real estate listings
-learning real estate terminology
-how to get the best deal on a new home
-Dallas, Texas real estate projections
-working with new home builders
-what's the deal with commissions
-reviews of local Dallas, Texas area restaurants
-why use a Realtor when buying new construction
-keeping your mind focused and your heart safe
-how to market your home like a pro
-beating others in a multi-offer situation
-things to do in the Dallas, Texas area
-and so much more

Download the Ron Lyons Real Estate Show App and you will see real estate in a whole new way!
RonLyons.com 2.5.24 Update