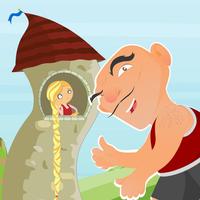 RopeUnser
Not Available
Removed
from the App Store
Screenshots for iPhone
More Screenshots for iPad
RopeUnser Description
TR
RopeUnser'in sihirli altın rengi saçlarına kim karşı koyabilir? O o şekil tırmanır, bu bu şekil tırmanır. Lakin ki öyle değildir çünkü cadaloz annesi kafanıza çotanak diye balta malta atmaktadır. Kısaca özetlemek gerekirse RopeUnser'e sevginizi göstermek için kalpleri toplayın, onlarla Store'dan kalkan, süpürge, magnorose vs. gibi ekipmanlarınızı güçlendirin. Bu sayede hem daha kolay hem de daha fazla puan yapacaksınız. Yukarıdan gelecek olan engellerin yeri yanıp sönen kuru kafa işaretiyle size gösterilir.Eee kaçmak da size kalıyor tabii.
Oyun %100 türk yapımı ve tamamen ÜCRETSİZdir.
Daha iyilerini yapabilmemiz için verdiğiniz desteğe teşekkür ederiz.

EN
Who can resist the magically long, golden hairs of ropeunser? Your lover is waiting for you to climb up to her. But beware of the wrath of her mama! Dodge the pans and slippers; collect hearths and show your love! Brooms and balloons to reach her faster!