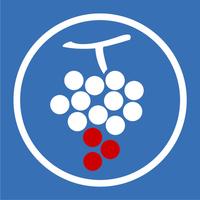 RotBot
Free Get
RotBot Description
RotBot provides an objective and standardised industry tool for the quantification of botrytis bunch rot (BBR) in white wine grapes.

Simply photograph a grape bunch against a blue background (e.g. blue clipboard) and RotBot will assess the percentage severity of botrytis bunch rot. Once a satisfactory number of bunches in a vineyard block have been photographed and assessed, RotBot will tell the user the overall botrytis bunch rot severity in the block.

RotBot features a vineyard block management system to easily find previous assessments and see recent BBR severities at a glance.

Features planned for future releases:
-GPS mapping of bunches to show distribution within a block
-Sampling assistant to ensure truly representative assessments
-Cloud synchronisation for large-scale vineyard/block management

RotBot was developed by Plant & Food Research in partnership with HortPlus. The software was first described by GN Hill, KJ Evans, RM Beresford and RG Dambergs in the paper 'Comparison of methods for the quantification of botrytis bunch rot in white wine grapes' published in the Australian Journal of Grape and Wine Research (2014, volume 20, issue 3, pages 432–441).

Disclaimer: By downloading this app, you are consenting to Plant & Food Research collecting anonymous information for research purposes, including the time, location and severity of each bunch assessed. No user or device-specific information will be collected. This information will only be uploaded when the device is connected to Wi-Fi.
RotBot 2.0 Update
Navigation improvements make the App easier to use
Data is now Synced anonymously to the server when WiFi is available
Session and Blocks can be deleted by 'swiping left'
About screen added, including instructions
In app icons updated
More