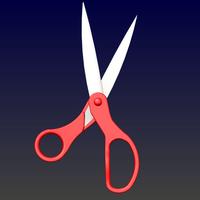 Running With Scissors
Not Available
Removed
from the App Store
Running With Scissors Description
Life was not always as it is today.

On a warm spring day in 59 AD, the cobblestone streets of Rome were filled with the wailing cries of poor bambini. Ever since that fateful day, children the world over have been robbed of the pure joy of RUNNING WITH SCISSORS.

These days, thanks to clumsy little Antonio, every time a kid picks up scissors and gets a gleam in their eye, some mom shouts, "Operor non vado velox per forfex!" "NO RUNNING WITH SCISSORS!"

In those days, the invention of scissors had quickly given birth to the pure, exhilarating sport of RUNNING WITH SCISSORS. For obvious reasons, it was selected as a trial Olympic sport. One day the sensation was sweeping the globe, the next it was squashed by the moms. Little Antonio went down in
history as the first and last gruesome death caused by running with scissors. For over 100 generations and in over 400 languages the phrase "Don't run with scissors" has completely dominated the landscape and eliminated the once pure joy of the sport. This travesty has led to an endless chain of maladies, injustices, and even drugs invented to take the
place of RUNNING WITH SCISSORS.

Now, for the first time in nearly 2,000 years you can experience the joy of safe, free-wheeling, RUNNING WITH SCISSORS!

Thanks to the rapid advancement of mobile technology and the creative team at New Potato, this innovative application now makes it completely safe for children (not yet approved for adults!) to RUN WITH SCISSORS! As the world rediscovers this joy and regains its once lost skill, this sport will once
again dominate the Olympic scene.

This experiment in entertainment will measure your unbridled enthusiasm, tenacity, and raw energy as you compete for the highest score!

Pick it up and "Run With It!" Good Luck!!!