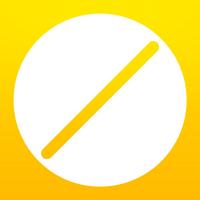 RX2 - Meds and Pill Reminder
$2.99
RX2 - Meds and Pill Reminder Description
This is an exceptional application designed to manage your medications. Once you install this medication reminder on your mobile phone, you'll never forget to take a pill or to undertake a medical procedure prescribed by your doctor.

RX2 - Meds and Pill Reminder is really intuitive due to its screen hints that you can show at any time.
Remarkable functionality of the application is supported by a graceful interface and a variety of alarm sounds.

RX2 - Meds and Pill Reminder is developed to meet your needs. You can configure a course of medication of any complexity. You will always be aware what drug to take and how often, what the dosage is, when the course ends and when you should repeat it.

What is in the box?

- Medications: pills, tablets, capsules, drops, injections, mixtures, sprays, inhalations, gels, procedures
- Dosage: mg, pcs, units, scoopful, ml, tsp, tbsp, cc, inhalations, drops, injections
- Scheduling: by months, weeks, weekdays, days, hours, minutes
- Courses: by duration or by total dosage
- Calendar: per day, week, month
- Duration: hours, days, weeks, months
- Food instructions: before, after or with meals
- Course recurrence: repeat after a number of days, weeks, months
- Auto calculation of the remaining meds and doses
- Reminder actions: take, snooze, skip
- Course actions: pause or continue, end or restart
- Delayed start and course history
- Reminders: reminder count and day-specific reminders

Need more options or features? Just drop us a line right here!

Is there anything you don't like? Your criticism is most welcome!

Remember, your health is important, so never forget to take the right dose at the right time. Take care and stay healthy!
RX2 - Meds and Pill Reminder 1.6.10 Update
More Information
Language:

English

Russian

Ukrainian

More