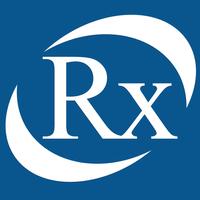 RxWise
Not Available
Removed
from the App Store
RxWise Description
RxWise® is a powerful interactive medication safety checking system. RxWise® empowers consumers to identify potentially serious Adverse Drug Reaction (ADR) risks by analyzing their self-reported medical conditions and medications (prescription, OTC and herbal) against thousands of ADR risk markers. RxWise® is not simply a drug interaction checker. It is designed to alert for medication conflicts with age, gender, medical conditions, and other drugs.

Key features include:

• Over 6,000 clinical risk assessment rules;
• Analyzes risks for most prescription, non-prescription and herbal medicines;
• Simple and fast data entry supports the creation of a comprehensive self-reported medical condition and medication history profile;
• Stores up to five (5) individual patient medical history profiles on the iPhone;
• Evaluates drug-drug, drug-disease, herbal and allergy risks;
• Reports drug/elderly conflicts (including Beers criteria);
• Identifies major genetic & P450 pathway conflicts;
• Discloses drug duplication conflicts;
• Alerts for pregnancy/lactation conflicts;
• Categorizes ADR risks by severity level;
• Provides literature references for all alert messages;
• Creates disease management advisories for many major chronic diseases;
• Generates precautionary use advisories;
• Dual messaging, creates alerts written for both for consumers and healthcare providers;
• Automatically converts alert messages to a PDF format that can be emailed directly from the app;
• Does not require cellular or Wi-Fi connectivity;
• Updates quarterly with the newest medicines and most current risk assessment rules.

RxWise® was developed by Iatrogen, LLC ---one of the country's most experienced ADR avoidance technology companies. Iatrogen's award winning clinicians and technology designers have over three decades of experience helping tens of millions of consumers and their healthcare providers avoid serious ADRs. The RxWise® iPhone app builds on this experience, taking advantage of important new discoveries about how a person's own medical history can reveal risks affecting their response to medicines. For more information about RxWise, please visit www.rxwise.com.

WARNING
Users must consult with their physician or pharmacist before making any change to their medication therapy. Not all medication risks are known or reported in the literature, and new medication risks are continually being reported. All alert and advisory messages are intended for informational purposes only, and to promote discussion with qualified healthcare providers.