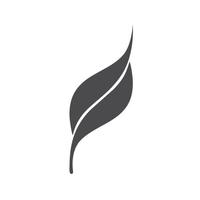 SAFER by Leaf
Not Available
Removed
from the App Store
SAFER by Leaf Description
SAFER App connects with the smart jewellery and keeps you safe & connected
It is an innovative approach towards safety. It keeps you safe outdoors and indoors, on the street, at work and at home. It keeps you safe among strangers, acquaintances and friends. Our aim is to make the world a safe place to live, learn and work.
The SAFER app can be integrated with the SAFER Smart Jewellery by Leaf. The app connects with the secure wearable and sends out distress emergency alert by clicking on twice.

Don't have SAFER Smart Jewellery? No Problem!
Use our star feature- "SaferWalk" without SAFER Smart Jewellery and let your guardians see your movement on maps while you travel. With Safer Walk, your loved ones can virtually assist you when you are feeling unsafe. Enter your Destination, Choose your Guardian and feel like they are next to you.

This smart wearable can be used at all times, in all locations.
- When you are alone, or with strangers, or with friends
- When you are out, at work or at home
- In the day and at night

Why SAFER?
Does this sound like you?
You feel worried when it's dark outside and you are not yet home.
It's late and you get frantic calls from your family till you return home from work.

Troubles come uninvited; safety is a concern for everybody. In everyday struggles, we go through situations which we do not wish to be in! We all want to stay safe and keep your loved ones secure.
Prevention is better than cure.
Women around the world feel unsafe stepping out of their house. We at Leaf Wearables decided to take action. Our quest to empower women and families led us to SAFER. We want to ensure that each family has that peace of mind when any member stays outside till late hours.

Features
We aim at creating safer families with their interesting security features
like:

1. SOS
SAFER app lets you send an alert to the list of your predefined guardians along with your precise location so they can reach to your help immediately.

2. SaferWalk
Stay in touch while commuting! Enter your destination so your selected Guardians (friends and family) can see your progress real-time till you reach safely. Safer Walk will share your real time location and will enable the guardians to track your real time location via GPS.

3. Selfie
Frame the photo on your phone, click your SAFER jewellery ONCE, and share your perfect selfie everywhere!

Our mission is to make 1 MILLION families SAFER by the end of 2017.

Note: Continued use of GPS running in the background can dramatically decrease battery life.
SAFER by Leaf 2.2 Update
1. The app just got a whole new look which is much simpler and much much better.
2. You can now easily assign upto 5 guardians and they don't need to have the app anymore to be the guardian
3. The best thing is that you can now do SaferWalk with multiple people from your contact even if they do not have the SAFER by Leaf app with them
4. Introducing the anti lost feature - SAFER will beep to remind you when you leave your phone behind.
5. Bringing the in-app support so you can reach out to us for any product related query directly from the app.
6. Loads of bugs were fixed.
We are constantly improving the experience of SAFER, give us a chance to do so and send in your feedbacks/queries on support@leafwearables.com
More