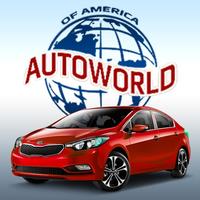 Salvage Cars by AutoWorld
Free Get
Salvage Cars by AutoWorld Description
This application gives you access to huge selection of salvage cars, trucks and SUVs available for sale by Autoworld of America.

For over 25 years, Autoworld of America has been your best source for lightly damaged insurance vehicles. We have the best rebuilt title vehicles available, all you have to do is just drive and enjoy your new car, truck or SUV. At Autoworld of America we carry the best salvage rebuildable, repairable, export only, lightly damaged, previous lightly flooded and fresh water vehicles around. You can choose from our completely repaired vehicles or purchase one of our lightly damaged vehicles and do the repairs yourself. Autoworld of America carries a large stock of all makes and models which offers our customers a great selection of vehicles to choose from without the hassle of driving all over town. Autoworld of America specializes in auto salvage, but we also carry many export only titles (also known as "certificate of destruction" or c/d titles) and clean title vehicles.

At Autoworld of America parts are also one of our many services to you. We have direct access to all parts and accessories for all type of vehicles. This allows us to provide you with the best service possible. We have thousands of vehicles for parts only; enabling you to buy used oem auto parts at great prices. For more info please click on the parts tab.

Autoworld of America can arrange domestic and international shipping of your vehicle. We can export your vehicle directly to your location and arrange all the necessary steps for your shipment and clearance of customs.
Salvage Cars by AutoWorld 2.0.4 Update