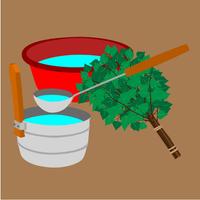 Sauna Kit for Sauna Life
$0.99
Sauna Kit for Sauna Life Description
Sauna Kit is a sticker pack for all sauna lovers.

It is time for you to communicate more about your needs and wants to go to sauna in stickers. Show your desire for the steam of sauna and enjoy the heat!

To use this sticker pack, just download the app to your phone and select the Sauna Kit in the iMessage app. Tap long and drag Sauna Kit stickers where you want them or tap a sticker to quickly send it as a reply.

Sauna Kit includes images of sauna accessories, ladle, bucket, sauna heaters a.k.a. stoves, etc.

Sauna Life!
Sauna Kit for Sauna Life 1.1 Update
- Added new stickers
More