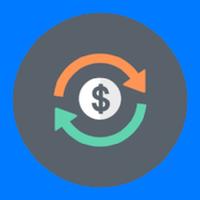 Scan And Track
$0.99
Scan And Track Description
You want to manage your Expenses or your incomes, Scan And Track is made just for you!
It is 100% free, no in-app-purchases, easy to use, user friendly.
Scan and Track helps you manage your expenditures and Incomes in order to track your budget.
In addition, you can categorize your spendings to get detailed statistics which can be sent to an email defined in the Settings.
Your expenses can be managed from any device, just login to your account and it's done.
An offline mode is also available when you are already logged in, you still can add and see details about your Expenditures or Incomes even with no internet connection.

Features:

- Enter manually bills information in order to store them.

- Enter manually Incomes information in order to store them.

- Notify the user if the expenses' amount exceeds the incomes'.

- Today Widget Telling the user of the last expenditure and income

- Automatic localization to specify the place of the invoice.

- Auto generates statistics by category or by date.

- Send statistics by email.

- Select your currency form settings. The complete world currency list is available.

Developed By:
- Kammoun Mohamed : mohamed.kammoun@esprit.tn
- Kriaa Soulaimen: soulaimen.kriaa@esprit.tn

Contact us if you need any support, if you face any problem or if you have any suggestion.
Thank You.
Scan And Track 1.0 Update
This update is signed with Apple's latest signing certificate. No new features are included.
More