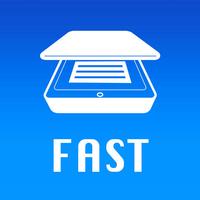 Scan Faster Plus ~ Easy way for scan your document
Free Get
Scan Faster Plus ~ Easy way for scan your document Description
You can scan, edit and save your document very fast!

FEATURES:
- Detects edges of documents automatically.
- Filter image, improve quality of your document.
- Save to your device and use when needed.

TIPS FOR SCANNING:
- Please make sure your document is well lit and flat.
- For best result of edge detection, make sure your image contain all margin of your document.