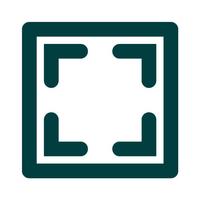 Scan Inbox
Free Get
Scan Inbox Description
Scan Inbox is a Barcode / QR Code Reader, Bluetooth LE Scanner and a QR Code generator.
Scans and generates simply and directly. Getting basic codes information do not require network.

- Support for scanning QR Codes.
- Support for scanning Barcodes.
- Support for scanning Bluetooth LE devices (such as Beacons) .
- Support for emulating Bluetooth LE device when reading a BTLE QR Code.
- Share codes.
- Read codes via share from photos.
- Read QR Codes information from local database (basic) or online database (details).
- Generate QR Codes on screen

Codes information is for a number of various different purposes including: URLs, Phone Numbers, ISBN, ISSN, EANs, Text, Other Apps Links.
Scan Inbox 2.0 Update
Support for EANs info, ISBN and ISSN barcodes;
Support Bluetooth LE device (such as Beacons) emulating and scanning.
More
More Information
Language:

Chinese

English

More