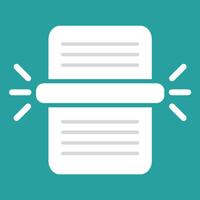 Scanument - Document Scanner - Scan documents to PDF
Free Get
Screenshots for iPhone
More Screenshots for iPad
Scanument - Document Scanner - Scan documents to PDF Description
Scan, enhance, organize and share almost anything, anytime, anywhere with your iPhone or iPad. Camera's Auto-mode captures documents quickly and accurately. Enhance scans with a unique set of document imaging tools. Keep documents organized with tags. With seven different export options and multi-select, it's easy to share, export and manage documents individually or in batch.

Just about anything is scannable:
∙ Scan documents while on the go: Business cards, receipts, forms, contracts, blueprints.
∙ Scan a document to take with you: Travel documents, whiteboards, coupons, barcodes, handwritten notes, music scores.
∙ Scan documents for keep sake: Recipes, magazine articles, newsprint, books, save web pages to PDF and convert html to PDF.
∙ Convert JPG to PDF: Skip scanning entirely and convert original image JPG to PDF

Camera Auto-Detect
∙ Auto-mode will automatically detect paper, capture the photo and apply perspective correction.
∙ Keep taking photos until all pages are captured.
∙ Turn on Light to eliminate shadows from overhead lighting or for scanning in dim lighting environments.
∙ Use manual mode to manually capture the document or to pause auto paper detection.

Advanced Document Scanning Technology
∙ Noise and speckles will be automatically removed during scanning and edges will be anti-aliased.
∙ Scanument creates crisp clear scans with smooth fonts that look great on HD displays as well as print.

Export documents as PDF or JPG
∙ Export single documents or multi-select to export multiple documents.
∙ Export to Email, Photo Library, Cloud Drive, Air Drop or Print.
∙ Easily send a document to another app using Open in App.
∙ Export to iTunes then retrieve documents using iTunes.

Keep your documents organized with Tags
Think of tags as categories or folders.
∙ Tag individual scanned document or select multiple documents and add, remove or replace tags.
∙ Filter by a specific tag or untagged documents.
∙ New scans will be automatically tagged for you when a tag filter is selected.

Enhance scanned images with Document Image Tools
∙ Threshold allows you to adjust the level of detail captured.
∙ Lighten or darken document
∙ Sharpen edges or smooth text
∙ Remove background noise and speckles
∙ Strengthen underlying detail. Try this on handwritten notes, notebook scans, whiteboards or drawings.
∙ Invert tool will convert white text on black background to black text on white background for a printable scanned document.

Choose from a selection of scan types specifically designed for different types of documents
∙ Switch at anytime between color, gray, black & white or original photo.
∙ Color, Gray and Black & White are great for most document types.
∙ Use Text only Color, Gray and Black & White to capture only text in a document.
∙ Use Bold for enhancing scans of handwritten notes, whiteboards or drawings.
∙ Easily compare the scanned image to the original photo or cropped photo.

Import & Paste
∙ Take photos of documents from any camera, then import jpg from Cloud Drive or Photo Library.
∙ Print web page to PDF: Copy web url from another app then Import > Paste.
∙ Copy images or text from another app then Import > Paste.

Document Management & Page Management
∙ Copy, merge and split documents.
∙ Re-order pages in a document: press & hold then drag and drop.
∙ Re-scan makes it easy to convert an entire document between scan types or back to the original photo.

Correct alignment, skew and perspective
Canvas style cropping allows easy adjustment of margins and layout.
∙ Rotate & Crop
∙ Level: Straighten using single finger drag with grid guides for better accuracy.
∙ Magic: Select a region then apply magic for crop and perspective correction.
∙ Photo: Begin with the original photo then apply the necessary corrections.

Document Export History
∙ Scanument will keep the export history for each document so you can see when and where documents were shared or exported.
Scanument - Document Scanner - Scan documents to PDF 3.2 Update
More Information
Language:

Arabic

Chinese

Czech

Danish

Dutch

English

Finnish

French

German

Hindi

Hungarian

Indonesian

Italian

Japanese

Korean

Malay

Norwegian Bokmål

Polish

Portuguese

Russian

Spanish

Swedish

Thai

Turkish

Vietnamese

More