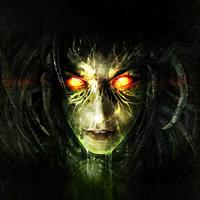 Scary Granny House Horror Game
Not Available
Removed
from the App Store
Screenshots for iPhone
More Screenshots for iPad
Scary Granny House Horror Game Description
BEETLE KING offers you latest fun explore horror quest game Scary Granny House Horror Game with no rules in haunted house only task is to stay quiet, avoid ghosts, stay alive and resolve all quests.

Granny Ghost Story Line:
Bob and Tom are playing football with their friends in the street, suddenly Tom kicked the football and Bob tried to catch it but failed. Football crossed the haunted house yard and cracks its window and disappears in the horror house. Everyone is now perplexed what to do, time to decide who will go and find the ball, so it's decided as Tom kicked it so he will go and get it. Tom enters in the yard with heavy beating heart and in state of confusion then he decide he will definitely get back his football. He tries to open the main entrance door, but it's closed so he decides to enter into horror house from the window as he jumps from the window he feels himself in air for some time and them lose his senses after a while when he wakes up he realizes that he is in a basement as there is a big hole over his head.

Granny Ghost Story Scary Horror Game Play:
You are locked in old creepy haunted house, beware of scary ghosts. Now try to get out of scary horror house by solving all the puzzles and riddles, be careful and quiet. Play all the puzzles and move objects come in your way and crack the secret of creepy ghost house. Survive hazards of dark evil ghost house and escape the evil mansion by using your genius mind and killer skills.

Use everything you find to survive in this creepy scary house, house escape like legend. Do not let your fear overcome you and hide from the wrath of ghosts. Best horror game for scary horror lovers with surprising twists you love this haunted house adventure game.

Granny Ghost Story Scary Horror Game Key Features:
Spooky Scary Night in Haunted Ghost House.
Stunning High Quality 3D horror graphics.
Amazing creepy scary horror sounds that stops your breath.
Interesting levels with unique puzzles to solve.
Thrilling and challenging haunted house missions.
Smooth, easy and intuitive controls.
Very addictive, engaging and challenging game play.

Granny Ghost Story Scary Horror Game full of frightful actions in ghost house of rivals. Full package of fun play and invite your friends to part with you in your horror adventure.