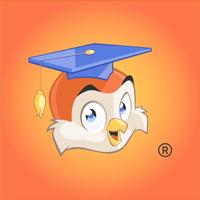 ScholarshipOwl
Free Get
ScholarshipOwl Description
ScholarshipOwl is a fast, easy and reliable app for you to search and apply for scholarships. Explore the whole range of opportunities on your educational journey and increase the chances of getting one of the many scholarships from our database! Instantly know when you win the scholarship award with our application tracking system!

Join our successful community of 3.800.000 registered scholarship-seekers!

We want you to get that scholarship:

- Instantly apply for scholarships that don't have requirements – with one click! Woohoo!

- Our special algorithm connects you to the scholarships most relevant to you, so your chances of getting them skyrocket! Ka-ching!

- Create a profile once and use it for all future applications! No more boring re-typing!

- All scholarships are VERIFIED before we offer them to you, so you can rest assured knowing that your applications are safe and at the right address.
Swipe right for new opportunities, or left to go back – never lose a scholarship! Pick the ones you are interested in!

- Some scholarships require you to do a bit of work – write an essay or snap a photo – no problem! Upload a file or use our text editor and additional features within the app to complete the application! Easy-peasy!

- Just so you don't get a panic attack while waiting for reply (save that for exams), we introduced a new unique feature: our progress system lets you track your application in real time, and instantly see its status. When you get a scholarship, you'll be the first to know!

ScholarshipOwl is primarily intended for registered members of ScholarshipOwl.com, with all the beloved functions and eye-catching design now on mobile device.​
ScholarshipOwl 1.7.1 Update
- Get notified about new scholarship matches, and never miss an opportunity
- Text change for external scholarship website
More