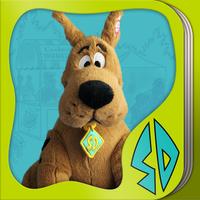 Scooby-Doo Who Are You?
Free Get
Scooby-Doo Who Are You? Description
Bring storytime to life with the latest interactive storybook in the Interactive Story Buddy™ line from Hallmark Cards, Inc.

Scooby-Doo Who Are You is the story of how Shaggy and the gang first came to meet their ol' pal Scooby-Doo at the Coolsville Pet Adoption Fair. Kids will love hearing this story as the narrator reads to them, page by animated page. The accompanying Scooby-Doo™ Story Buddy stuffed animal will respond to key phrases in the story, and you can purchase him and his entire collection of adventure books in Hallmark stores.

Scooby-Doo will also respond to your voice if you read the story aloud. You can even record your voice using this app, so that you can read to your little one with the help of Scooby-Doo, even when you can't be there.

Hallmark's Interactive Story Buddy is a Dr. Toy Award recipient as one of the 10 Best Children's High Tech products for 2010.

This app also includes a kid-friendly puzzle and an interactive matching game featuring groovy objects and characters from the book.
Scooby-Doo Who Are You? 1.1 Update