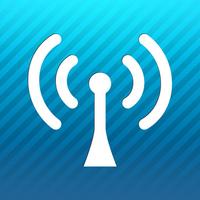 Scott's Pinger - Website Status Monitor
Free Get
Screenshots for iPhone
More Screenshots for iPad
Scott's Pinger - Website Status Monitor Description
From the developer of the Award Winning Conversion Calculator App, "Mila's Tools", comes "Scott's Pinger" - an elegant, no frills, easy-to-use website status and up-time monitor.

- - - -

Scott's Pinger Main Features:

* USER CONFIGURABLE INTERVAL FOR AUDIBLE AND VIBRATING ALERTS *
Set monitor to ping your sites as often as every 30 seconds

* ALWAYS ON *
App avoids iPhone auto-sleep and stays visible for as long as you need

* VERBOSE LOGGING *
Record response headers

* UNIVERSAL APP *
Works on iPhone, iPod, and iPad

- - - -

- What is "Scott's Pinger?"
"Scott's Pinger" is a simple on-demand website status checker. As a web developer, I was looking for a simple way to check site status and response time on the run so, I built "Scott's Pinger."

- - - -

- What does "Scott's Pinger" do?
Scott's Pinger sends HTTP GET or HEAD requests to the sites you specify and reports back the time it took to receive the payload back from the server. If your site is unresponsive, Scott's Pinger alert's you immediately by sending a local
notification to your device and sounding off an audible alarm.

It should also be noted that "Scott's Pinger" is actually not technically a "Pinger" in that ICMP is not used but rather HTTP GET and HEAD requests are used to achieve the "Ping." As is the case, Scott's Pinger can also be used to prime the
cache on your server. "Scott's Pinger" however was a far better name than "Scott's Website Response Time Checker and Cache Primer." :)

- - - -

- What does the "Timeout" setting do?
The Timeout setting indicates how long to allow the pinger to attempt to connect to your site before failing with a FAILED red indicator and sounding off the alarm.

EXAMPLE: The Timeout is set to 5 seconds and your site does not respond within 5 seconds. Based on your settings, an audible alert and/or local notification will be initiated and the monitor's associated indicator will be highlighted as FAILED.

- - - -

- What does the "Slow" setting do?
The Slow Threshold setting indicates when to attach a yellow warning indicator to the monitor.

EXAMPLE: The Slow Threshold is set to 500ms and your site's response time clocks in at 536ms. That site's associated monitor indicator will we highlighted in yellow.

- - - -

- What does the "Ping Refresh" setting do?
The Ping Refresh setting indicates how long the monitor should wait between ping cycles.

EXAMPLE: The Ping Refresh is set to 30 seconds. The monitor list will automatically recycle and ping your site list every 30 seconds.

- - - -

- What exactly does the Monitor's MS time represent?
The milliseconds displayed in the monitor represent how long it took for the site's response payload to be received.

- - - -

If there's a specific option or feature you'd like to see added, please write me at http://bit.ly/WriteScottDeSapio, and I'll see about getting it into the next release. Thanks!